SUVs have been growing in popularity for years among a wide range of drivers. People like the extra size and ability they provide compared to vehicles like sedans. It's ironic, in turn, that the biggest thing driving their growth in recent years has been a trend toward the small.
Subcompact SUVs have been emerging as a larger and larger part of the SUV market, thanks in no small part to the unique perks they offer. Subcompact SUVs like the 2018 Ford EcoSport, for instance, provide solid performance and interior space while also delivering things like a lower price tag and higher fuel economy. This winning combination has helped sales of subcompact SUVs like the EcoSpot to grow a whopping 541 percent over the past the four years.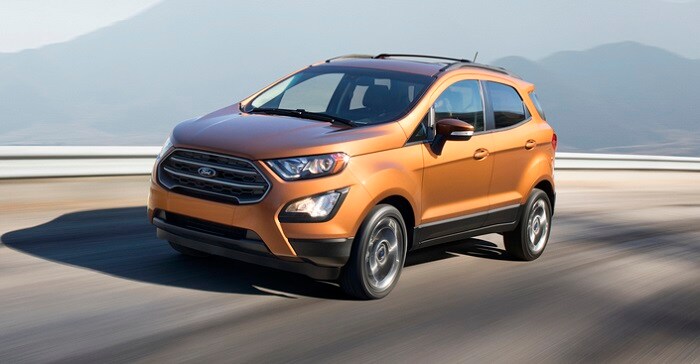 This boost in sales has been exciting for automakers, who have likewise noted that the growth "Baby Boomers, Gen Xers, Millennials – everybody wants their SUV," said Ford sales analyst Erich Merkle. "Gen Z is no different As more new small SUVs like Ford EcoSport become available, you'll see the subcompact SUV segment continue to climb as a popular new car of choice for first-time buyers."
Offering a winning combination of cargo space and fuel efficiency, the 2018 Ford EcoSport is currently available at Fairway Ford in Placentia, CA. If you're interested in one, give us a call. We can answer any questions you have, talk about the options in our new Ford inventory, and set up a time for you to come in and take a test drive. Our sales team is full of friendly Ford-brand experts who would love the chance to help you find the new SUV your life requires.