Ford Commercial Vehicles For Sale in Orange County
At Fairway Ford, drivers are going to find lots of options in our lineup, but when it comes to business needs, we also have you covered as well with a collection of commercial vehicles for you to choose from. These will help those who are in need of a fleet of vehicles, or specialized models for the job site and we're here to help you find the ones that are the right fit in our Placentia, CA showroom.
Ford Commercial Vehicles
---
We have commercial van options that provide you with many different options based on size. There's the Transit Connect, which is compact, but has ample size and adaptability that allows you to utilize it in many ways, while the Transit 150, Transit 250 and Transit 350 all give you larger van options the further up the trim level you go, which allows you space to house all your gear and supplies. You're able to do this and customize the interior of the vans with different shelving and storage units to organize what you need and create a mobile office and command center for your business on the go.
Ford F-series
---

Additionally, we have Ford commercial trucks available with the entire F-Series. It starts with the F-150 and scales all the way to the F-550, giving you standard trucks, chassis cab options and more so you can tailor the trucks to your specific business needs. With Ford trucks you know you can count on them for best-in-class towing and hauling on the likes of the F-150, with the Ford Super Duty lineup able to do all the heavy lifting and meet your needs with business and on the job.
To learn more, feel free to stop in and see us here in our showroom as we'd be happy to discuss all your commercial vehicle options and help you find the ones that are going to work best for your business. Contact Us today to learn more and we can continue the conversation soon!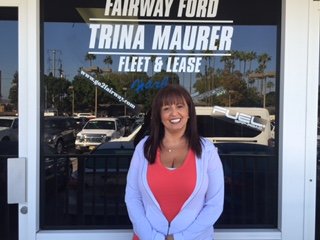 Staff
Fleet Manager Employee Since 2001
Direct Line 714-579-3841
Cell 714-269-0014 
Model Selector
Filter by Bodystyle Reset
Research
Alternative Fuel Buyer's Guide
Download Brochure
Transit Connect Brochure
Download Brochure
Upfit Information
Download Brochure
Construction Brochure
Download Brochure
Service Brochure
Download Brochure
Delivery Brochure
Download Brochure
Specialty Trades Brochure
Download Brochure